At Everthine, we believe that your wedding dress should be a reflection of your personal style. Our designers are chosen based on their approach to non-traditional bridal and the ability to provide you with a gown that feels fashion forward and one-of-a-kind. We offer a highly curated collection of gowns by sought after designers from around the world. When you find your dress at Everthine you instantly feel relieved, excited, and most importantly… inspired!
Make a private appointment with our expert stylists for an individual, personalized, and intimate experience that will be remembered forever.
Everthine is conveniently located in the quaint shoreline town of Madison, Connecticut, which is centrally nestled between New York, Boston, and Rhode Island.
Chelsea Tyler McNamara
BOUTIQUE OWNER & FOUNDER
Hello! I'm Chelsea Tyler McNamara, the owner and founder of Everthine Bridal Boutique.
Everthine was born in 2011 during my own wedding dress search. Like most brides, I immediately immersed myself in the dress hunt, but was left with options that simply did not feel like me. I was so discouraged! I was met with cake toppers, ball gowns, and over-the-top designs that were way too extravagant for my personal aesthetic. I wanted chic, understated, and cool. It was nowhere to be found! I soon realized there was a massive gap in the bridal gown market for the fashion forward bride. Bridal shops featuring fresh and modern designs simply didn't exist at this time. I jumped on the opportunity to open a shop of my own for the bride who wanted to feel like the best version of themselves on their wedding day, and not what society deemed them to be. I sourced indie designers from across the globe to fill our racks and personally handpicked each gown in our collection. Six months later, Everthine opened its doors in the quaint shoreline town of Madison, Connecticut. Additionally, I'm beyond proud to say that Everthine was one of the first non-traditional bridal shops to open in the country!
Cheers to all of my fearless, stylish brides who aren't afraid to show off their personal style on their wedding day. We exist because of you and for that, I am forever grateful. Keep shining!
X, Chelsea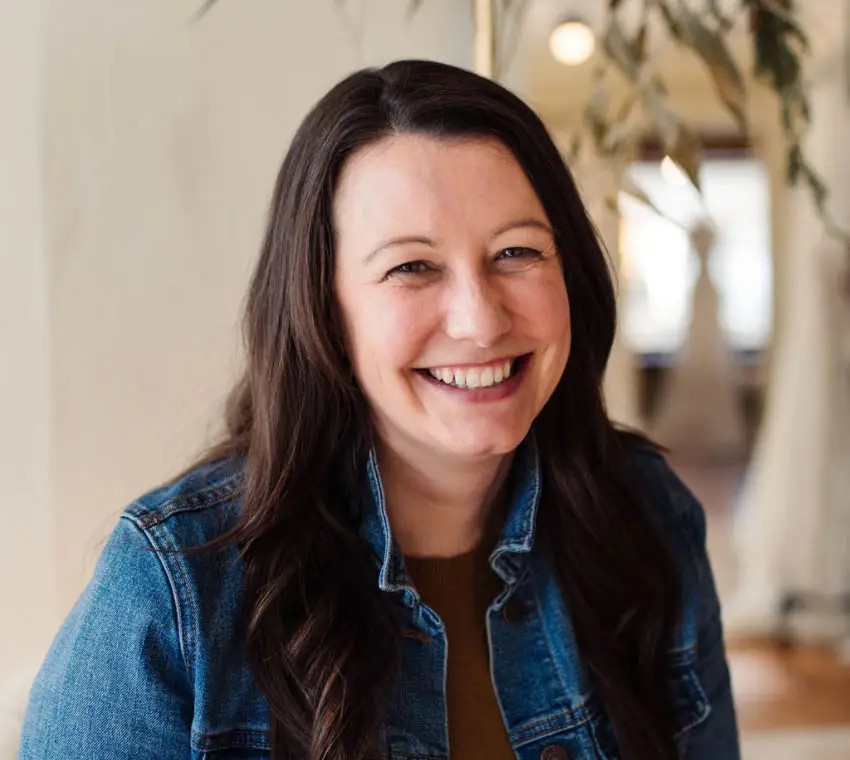 Kimberly Jerzyk
Boutique Manager + Stylist
After spending 4 years in VT helping brides say yes to their dress, Kimberly re-located to the Connecticut shoreline and is now managing and styling at the original Everthine! In her spare time she loves hanging out with her fur baby, a little black and white cat named Chevron, vintage furniture shopping, watching Dateline and squeezing in a Melissa Wood work out.
"Besides styling the chicest brides around, I can't get enough of hearing all of our gal's love stories! For all the ladies who found their love online dating - you give her hope! I also thinks I have the best co-workers a girl could ever want. The Everthine tribe is my second family. I can say I truly love coming to work and am always feeling inspired!"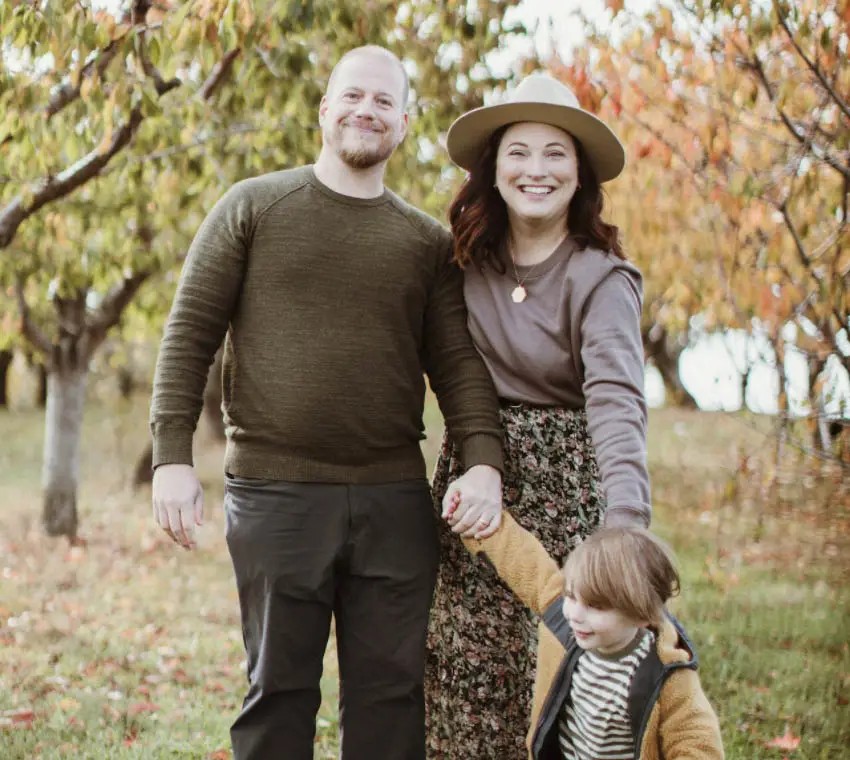 Hilary Kuzub
Lead Stylist
As the Lead Stylist at Everthine, Hilary has over 8 years of experience styling at Everthine. She thrives off helping brides discover their personal wedding day style and vision. Hilary is known for her attention to detail and thoughtful consideration of each brides input.
Hilary enjoys spending time with husband Eric, son Leif, and her close knit family. In her spare time, she enjoys trail running, gardening, and traveling.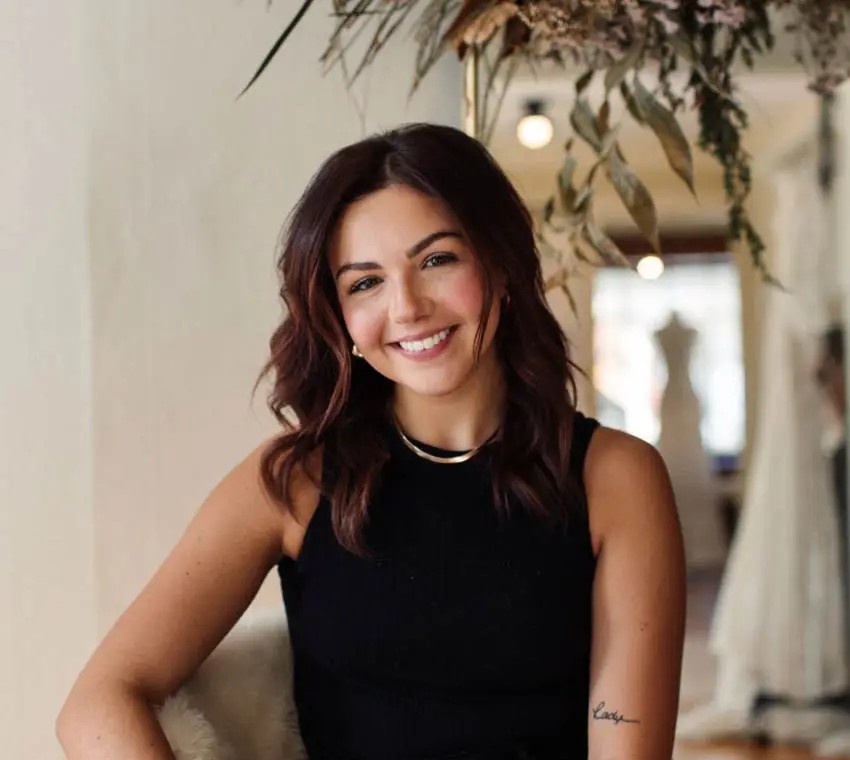 Megan Leighton
Bridal Stylist
Megan has always had her pulse on the fashion world, but soon found that bridal fashion was her calling. From the day she stepped into Everthine at the young age of 16, she was hooked! Meg has been a part of the Everthine team ever since. She recently graduated from the College of Charleston receiving her degree in Communications with a focus on Marketing and Public Relations.
She assists with content creation and social media at Everthine and our sister store, Covet. In addition, Meg truly loves the special bond and relationship she has built with her team and the diverse, welcoming work environment. She is continuously learning and growing with our small, yet mighty business.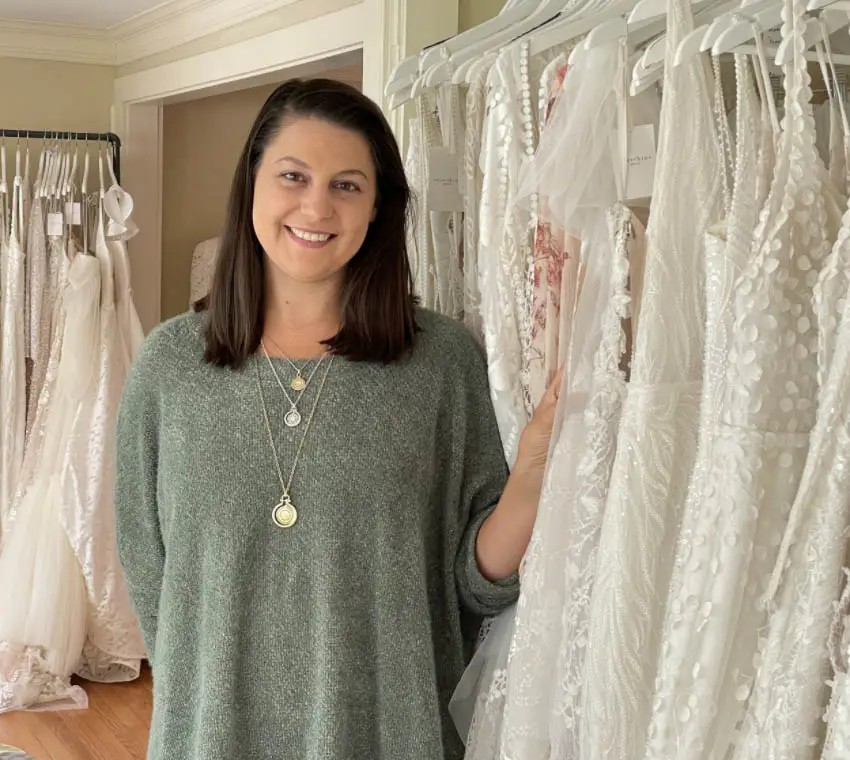 Michelle Giaquinto
Bridal Stylist
As the newest addition to the Everthine team, Michelle brings with her over 10+ years of retail experience. Graduating from the Fashion Institute of Design and Merchandising in California in 2009, Michelle has worked as a lead merchandiser for top retail companies such as Bloomingdale's in SoHo, NY and Macy's. After taking time off to be a stay at home mom for her daughter Elara, she was ready to dip her toes into a new field!
As she likes to say, "I was at the point in my career where I wanted to explore something new, and I feel that as a bridal stylist here at Everthine it perfectly fits the bill! I immediately felt right at home with Chelsea and the team, and I have fallen in love with helping our brides find their dream gowns!"